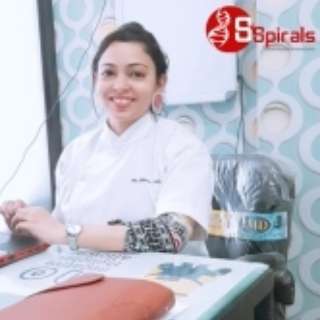 Dr. Seema Sadiya
Dentist (Dental Surgeon)

DR.RUHAIL'S DENTAL AVENUE
Shastri Nagar, New Delhi, Delhi, India
Services
Digital X-ray
Painless RCT
Atraumatic Extraction
Tooth Coloured Filling
Scaling & Polishing
Teeth Whitening
smile Make Over
cosmetic Dentistry
Crown & Bridges
Wisdom Tooth Surgery
Orthodontics Treatment
Pedodontics Treatment
Clear Braces
Inlay & Onlay
Dentures
Implants
Dr. Seema Sadiya Dentist (Dental Surgeon). She Shastri Nagar, New Delhi, Delhi, India.
Her Dentist (Dental Surgeon) 8 years , MOB NO. 7982746328
Dr. Seema Sadiya has expertise in Along With BDS Degree She Holds Fellowship In Aesthetic And Restorative Dentistry(FAD)From University Of GRIEFSWALD,Germany. Her Special Interest Lies In Root Canal Treatment And Smile Design Cases.
Currently She Is Running Her Private Clinic At Shastri Nagar ,Dr. Seema Sadiya - Dentist in Shastri Nagar or Dental Surgeon in Shastri Nagar, New Delhi