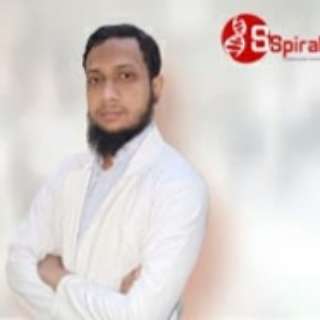 Dr. Inamul Haq
Physiotherapist
Senior consultant
REVIVE PHYSIOTHERAPY & PAIN CLINIC
Kaushambi, Ghaziabad, Uttar Pradesh, India
Services
Physiotherapy Rehab
Sports Taping
Manual Therapy
Geriatric Physical Therapy
Sports Physiotherapy
Sports Fracture Rehabilitation
Sports Physical Therapy
Muscle release
Herniated Disc
Spinal Diseases
Rehabilitation of Musculoskeletal Disorders
Musculoskeletal Pain Management
Strengthening Excercise
Knee Pain Treatment
Neck Pain Treatment
Back Pain Treatment
Hip Pain Treatment
Joint Pain Treatment
Sciatica Pain Treatment
Myofascial Release
Spine Mobilization
Spinal Cord Injury Treatment
Spinal Therapy
Dr. Inamul Haq Physiotherapist. He B-11 Kaushambi, Ghaziabad, Uttar Pradesh, India.
His Physiotherapist 5 year
Dr. Inamul Haq has expertise in PHYSIOTHERAPIST And Pain specialist
Dr. Inamul Haq is a Physiotherapists in Kaushambi, Ghaziabad and has an experience of 5 years in this field. Dr. Inamul Haq practices at REVIVE PHYSIOTHERAPY & PAIN CLINIC in Kaushambi, Ghaziabad. He completed BPT from ITS paramedical college murad nagar, MPT(ORTHO) from ITS paramedical college murad nagar Some of the services provided by the doctor are: Physiotherapy Rehab Sports Taping Manual Therapy Geriatric Physical Therapy Sports Physiotherapy Sports Fracture Rehabilitation Sports Physical Therapy Muscle release Herniated Disc Spinal Diseases Rehabilitation of Musculoskeletal Disorders Musculoskeletal Pain Management Strengthening Excercise Knee Pain Treatment Neck Pain Treatment Back Pain Treatment Hip Pain Treatment Joint Pain Treatment.
we do Treat ment you need care you deserve we provide that.
REVIVE PHYSIOTHERAPY & PAIN CLINIC
Timing
Monday

9:00 AM - 9:00 PM

Tuesday

9:00 AM - 9:00 PM

Wednesday

9:00 AM - 9:00 PM

Thursday

9:00 AM - 9:00 PM

Friday

9:00 AM - 9:00 PM

Saturday

9:00 AM - 9:00 PM

Sunday

9:00 AM - 9:00 PM
Physiotherapy Rehab
Sports Taping
Manual Therapy
Geriatric Physical Therapy
Sports Physiotherapy
Sports Fracture Rehabilitation
Sports Physical Therapy
Muscle release
Herniated Disc
Spinal Diseases
Rehabilitation of Musculoskeletal Disorders
Musculoskeletal Pain Management
Strengthening Excercise
Knee Pain Treatment
Neck Pain Treatment
Back Pain Treatment
Hip Pain Treatment
Joint Pain Treatment
Sciatica Pain Treatment
Myofascial Release
Spine Mobilization
Spinal Cord Injury Treatment
Spinal Therapy