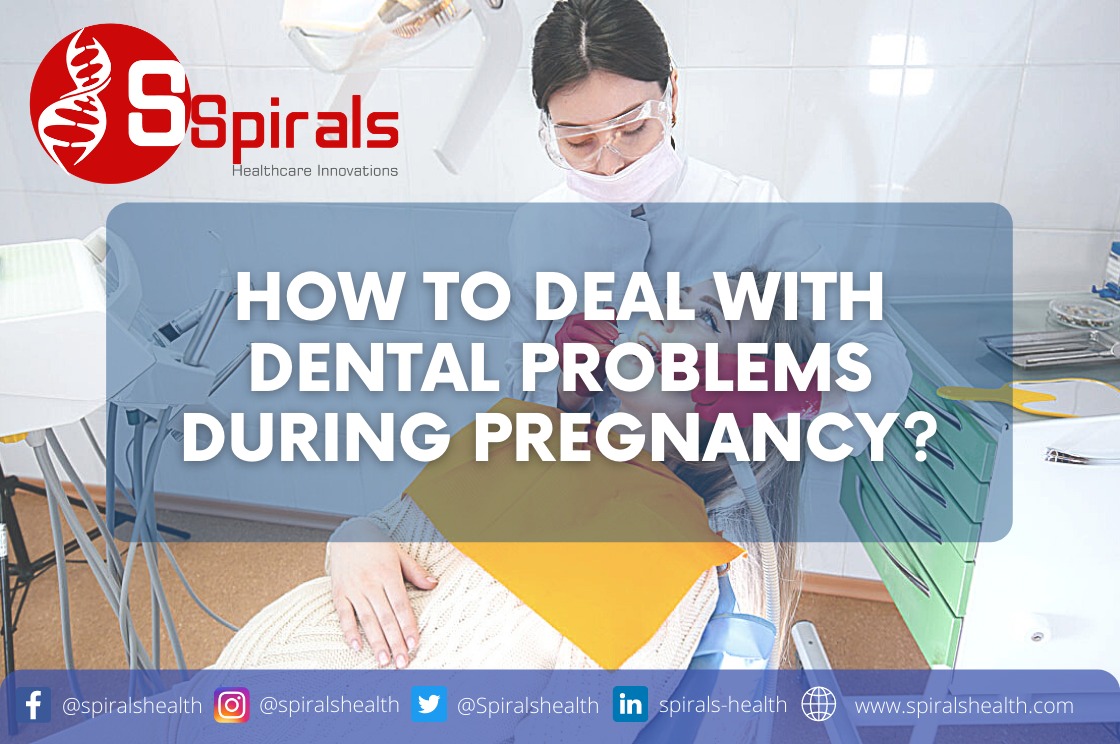 How To Deal With Dental Problems During Pregnancy
During pregnancy, there are several women who have dental problem like gum disease and tooth decay. Increment of hormone during pregnancy can impact on the response of the body to plaque. Plaque is the layer of germs on teeth. You can save yourself from these problems with the help of dentists in Delhi NCR.
If someone tells you that during pregnancy teeth are automatically damaged, it's not true. If mother does not take enough calcium that her body need, her bones will provide calcium to the growing baby that the baby needs. When you stop breastfeeding, the body will develop calcium rapidly. During pregnancy there will be major hormonal changes in your body and it also can affect your dental health. With the help of your dentist and self hygiene you can prevent the dental issue. In this process dentists in Delhi NCR can help.
Dental disease may be effect in the development of the baby.  Premature born babies can have a risk of heart problem and can also have issues with hearing and eyesight.
Common causes of dental issues which occur during pregnancy are following-
Gum problems-

Women become sensitive to the gum problems due to hormones changes during the pregnancy. These gum problems include gingivitis, pregnancy epulis or pyogenic granuloma or untreated periodontal disease.

Vomiting-

  Vomiting and gastric issue is linked with morning sickness, it cause the teeth coated with strong acids. Muscles which keep the food inside are softened due to vomiting.
You will have less dental problem during pregnancy if you will already have good oral hygiene habits.
How Can You Protect Your Oral Health?
You should brush your teeth at least twice a day

Regular flossing

Healthy food and timely regulated meal/snacks

Smoking cessation. Your smoking habits can badly damage oral health. Have regular dental checkups if you have smoking habits.

Pregnant women suggested to eat healthy and stay orally fit

One should replace your toothbrush after at least three to four months

Maintaining oral care of your children with guided teeth cleaning techniques provided by your dentists.

Regular oral checkups

Reach immediate dental consultation if you are experiencing any of dental issues to avoid further worsening
Dentists in Delhi NCR can also spot early warning signs of your mouth that may be the indication of diseases other parts of your body. The knowledge and training of dentists in Delhi NCR also enables them to recognize situations that warrant referring patients for dentists or physicians' best care. People with dental problems should visit our website and book online appointments with dentists in the local area of their city. 
What is a Dental Surgeon
Dental specialists are also known as oral and maxillofacial surgeons. Dental surgeons in Shastri Nagar Delhi are experts with a dental problem who usually receives the same education as a dentist. An oral specialist is someone who can offer sorts of help past that of a dental specialist. This incorporates techniques, for example, removal of affected teeth, troublesome medical procedures; bone joining, and some more. A dental specialist can refer a patient to a dental surgeon when the work required falls outside the extent of their training.
Responsibilities of Dental surgeon
perform affected teeth extraction, such as wisdom teeth

Performing complex tooth extractions including bone

They additionally perform Placing and adjusting dental implants

Removing oral tumors and cysts

They also Remove delicate tissue

Performing reconstructive medical procedure on accident victims

Dental surgeon Repair jaw bones and soft tissues

Administering all levels of anesthesia

Performing jaw realignment surgeries
Types of Dental Surgeon in Shastri Nagar Delhi
There are 7 types of dental surgeon who can provide you dental health care
General dentists

Pedodontists or Pediatric dentists

Orthodontists

Endodontists

Oral pathologists and oral specialists

Prosthodontists

Periodontist
Welcome to the Spirals Health. Our dentists in India offer comprehensive dental services to their patients to feel and look their best. Visit our official website or online healthcare scheduling platform to book an appointment with Dentists in Delhi NCR at a time that's convenient for you.