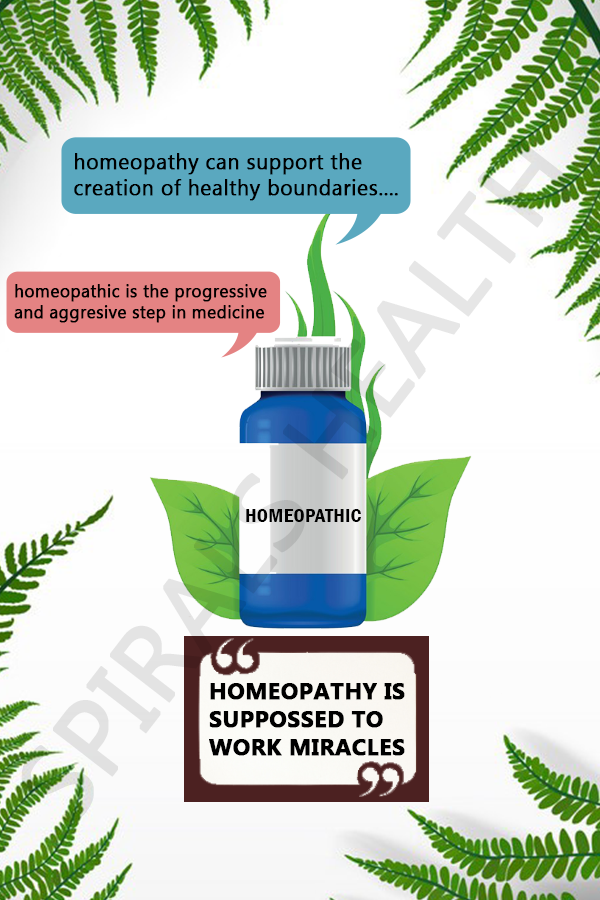 Homeopathic! A Holistic, Natural and Safe System of Medicine
What is Homeopathy
Homeopathy or Homeopathic medicines is a medical system, it depends on the belief that body can cure itself. Homeopathy was developed in the late 1700s in Germany. Those who practice this use natural substances like plants and minerals. It is quite popular in many countries. Homeopathy in Indirapuram Ghaziabad is also available. It is generally based on two principals-
Main principle of "Homeopathy" is that "like cures like" – that a substance that causes certain symptoms can also help to cure those symptoms.

A second central principle is based on that the lower the dose of the medication, the greater its effectiveness.
It is a complementary or alternative medicine. Homeopathy is different from other medical treatment. Practitioners of Homeopathy believe that the more a substance is diluted in this way, the greater its power to treat symptoms. Products of homeopathy are so diluted that there is no remaining of original substance left.
How its work
Believe behind homeopathic system is "like cures like" in other words things that causes certain symptoms can also cure those symptoms. For example, onions make your eyes watery, that is why it is use as anti allergic medicine in Homeopathic.  Homeopathy Practitioners weaken these ingredients by mixing water in it.
When is it used
We can use homeopathy for an extremely wide range of health problems. Many people believes that homeopathy can cure anything. There are some common condition for that people seek medical condition-
Asthma

Flu

Cough

Mental health condition like depression, stress and anxiety

Allergies such as food allergy

Skin allergy

Arthritis

High blood pressure

Low blood pressure

Diabetes

Alzheimer

Liver disease

Kidney disease

Infections
Side effects of Homeopathy
Constipation

Decreased Sweating

Blurred Vision

Decreased Breast Milk Production

Dry Mouth

Nausea

Vomiting

A Skin Rash

Confusion

Hives

Increased Pressure In The Eye

Inflammation Of The Skin

Orthostatic Hypotension

Difficult Or Painful Urination

Dilated Pupils

Drowsiness

Gas

Generalized Weakness

Headache

Memory Loss
Benefits of Homeopathy
Homeopathy helps to reduce anxiety and depression. Unlike other medical treatment for mental problem homeopathy does not create any Psychological dependence and addiction. Homeopathy understands the symptoms of any illness then treat the disease. Homeopathy focus on healing patients.

It also helps to treat Asthma. Asthma is a chronic disease in which your airways will be narrow and swell that can make breathing difficult. Asthma also causes coughing, chest pain, wheezing, and shortness of breath. Traditional medicines will make you depend on inhaler but homeopathy will focus on the cause behind the development of asthma and treat it. Long term use of homeopathy will completely treat asthma.

Homeopathy also helps to treat and prevent Chronic disease. Disease that persists for a long time known as chronic disease. Chronic disease will last for 3 months or more. Some example of chronic disease are heart disease, cancer, diabetes, stroke and arthritis.

Over weight has become the problem that has taken deep roots in India. Homeopathic practitioners claims that it helps people to lose weight without leaving any side effects.

It also helps to boost immunity. Homeopathy allows the body to build disease fighting antibodies. It improves the body tolerance towards disease.

Homeopathy is a cost effective treatment. Practitioners also believe that correct treatment of homeopathy can avoid the surgery like

cysts in the uterus and ovaries, appendicitis, tonsils, sinusitis, piles, other benign tumors, kidney stones.
It is not easy to find a good homeopathy practitioner in big cities. But spirals health has made it easy for us to find a best homeopathy doctor. With the help of spirals health you can find the best Homeopathy in Indirapuram Ghaziabad.