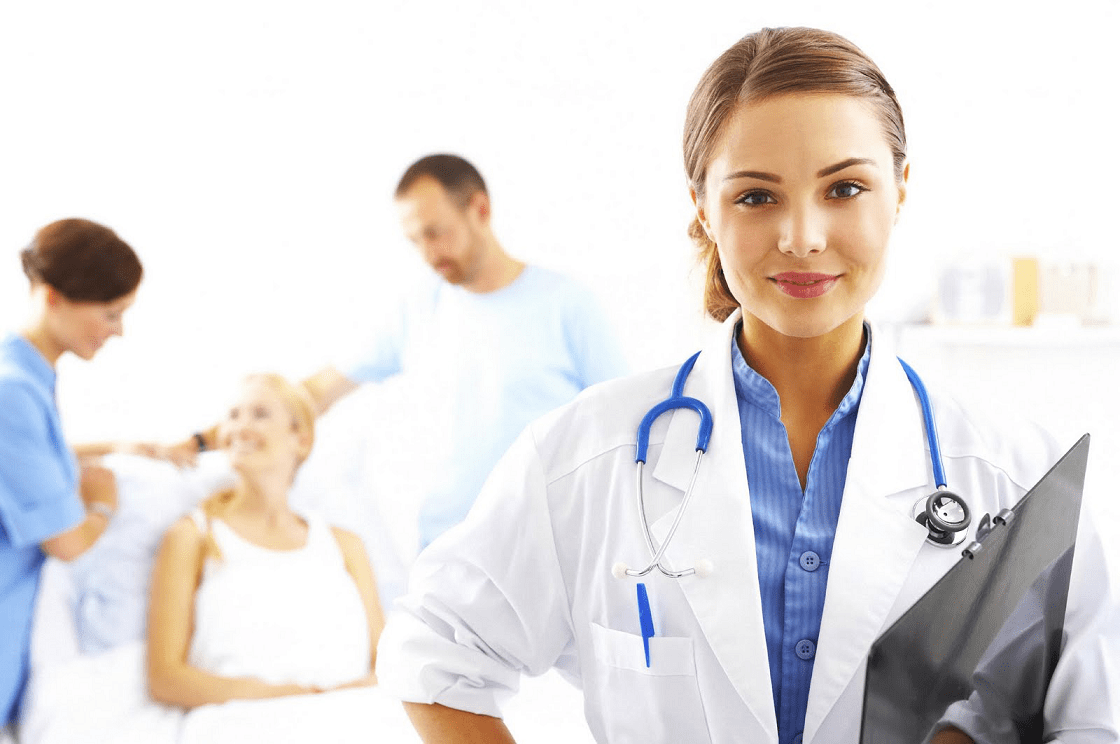 Everything You Need to Know About Physiotherapy
Physiotherapy

 is treatment to restore, maintain the patient's mobility and function.

Physiotherapy

 helps people through physical rehabilitation, recovery from injury, and health and fitness. 

Physiotherapists

 get you involved in your own recovery. You can take advantage from physiotherapy at any time. You can manage your long term medical condition such as asthma from physiotherapy.
What does Physiotherapist Do
Physiotherapists study the science of movement. They know how to treat an injury's root causes. A doctor may refer you to physiotherapist after any surgery such as hip surgery or any bone surgery after accident. Even after a heart attack or stroke. They also prepare you for childbirth or any sports event.  Physiotherapists use their knowledge and skills to improve many conditions such as
Neurological

Neuromusculoskeletal

Cardiovascular

Respiratory
What problems Do They Treat
Physiotherapists treat the problem caused by disease, disability or injury. Here are some examples of problems which physiotherapists treat
Neck and back pain caused by issue in the muscle and bone

Issues related to the bones, joints, muscle and ligaments like arthritis

Lung issues, for example, asthma.

Pelvic issue, for example, bladder issue identified with childbirth

Handicap because of heart issue

They do exercise to strengthen weak areas

Loss of portability because of injury to the mind or spine, or because of sicknesses, for example, Parkinson's illness.

Heat to increase circulation

They also give massage to ease soft tissue pain

They also use ultrasound therapy to ease muscle spasm

Sports injury
Benefits of Physiotherapy Treatment at Home
In this time of pandemic it is so beneficial to get physiotherapy treatment at home. Getting physiotherapy treatment at home will enhance your experience with physiotherapy. There are some benefits of getting physiotherapy treatment at home
The main advantage of physiotherapy at home is personal safety. It will remove the burden of transport from an injured and stressed person.

Though physiotherapist charge more for providing their services at home but it is still cost effective in comparison of visiting to your physiotherapist

A lot of time can save by getting the physiotherapy treatment at home because time plays an important role in the treatment of condition like pain, stroke or stress.

Getting physiotherapy treatment at home means you can discuss you problems with your doctor in details.

The environment of home is more comfortable for a patient as compared to the environment of clinic.

Getting physiotherapy treatment at homes means the family member of patient will be able to keep track of treatment process and ensure that patient is getting proper treatment or not.
Type of Treatment in Physiotherapy
Range of motion exercises

Soft tissue mobilization

Electrotherapy techniques

Cryotherapy and Heat therapy

Kinesio Taping

Therapeutic ultrasound
Type of Physiotherapy
Geriatric physical therapy-

This form of therapy is for older adults who have age related disorder such as Alzheimer, arthritis and loss of motion

Sports physical therapy-

Athletes work with physiotherapist on regular basis

Orthopaedic Physiotherapy-

 

If someone is having back and neck pain, fractures, muscle strains, or sprains then orthopedic physiotherapy can you with these issues.

Pediatric physical therapy-  

This therapy is used to diagnose, prevent, and treat disorders that affect children and teens.