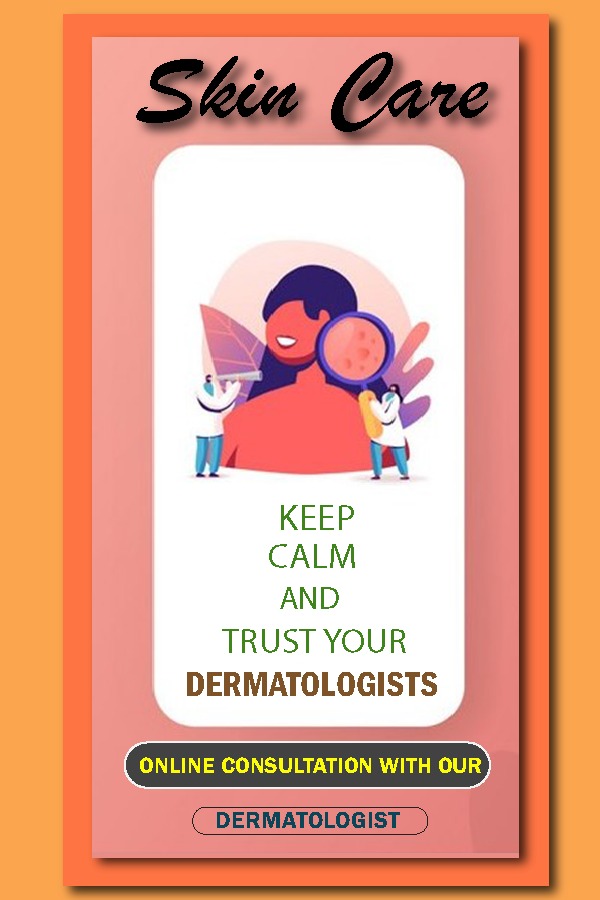 Dermatologist near Me for Skin: Spirals Health
Finding the best Dermatologist near me for my skincare is not an easy job. However, with the internet's help, it is relatively easy to book an appointment with a dermatologist near me for all my skin problems. People with skin, hair, and other related issues can easily book an appointment online on Spirals Health. If someone has any skin disease, then he/she should consult a dermatologist.
A dermatologist is specialized in treating skin disorders like acne, fungal infection, nail problems, hair disorder, psoriasis, and pimples. People with symptoms like skin rashes, acne, itchiness, and hair fall should also see a dermatologist; the problem might get worst, leading to severe health issues.
How to Find the Best Dermatologist near Me for Skin?
If you are searching for the best dermatologist in your location, you can easily book an online appointment on Spirals Health. It is an online portal that provides online consultation by specialist doctors and allows you to book an appointment easily from your home's comfort.
Spirals Health

is one of the best healthcare service providers when it comes to providing online facilities like online consultation and booking appointments with the best specialist doctors.

Here, you can also seek a recommendation from your family doctor.

One of the most suitable ways to find the best dermatologist in your area is to ask for advice.
What does Dermatologist Treat?
A dermatologist is a medical expert who specializes in the field of skincare, hair, and nails. They are professionally trained to examine or treat various medical issues related to skin. People with any skin disorders or hair related problems should immediately consult a dermatologist.
Here is the list of conditions that a Dermatologist treats:
Acne: It is a type of skin disorder that affects the skin's oil glands and leads to acne on the face. It can produce depression, scary and low self-esteem.
Fungal infection: It is an infection that affects the nails, hair, and skin. Some of the common symptoms of this condition can include itchiness and skin rashes.
Hair Disorder: These types of human disorders can affect the scalp and the other body parts. Androgenetic alopecia is one of the common reasons for hair loss.
Psoriasis: It is also a kind of skin disorder in which skin cells proliferate in silvery scales and red skin.
Eczema: It is a condition in which an individual patient complains of skin itchiness, irritation, and patches. A specialist doctor can help the patient by providing appropriate medicines for the treatment.
Nail problems: In this particular skin condition, a patient reports a fungal infection in the toenail.
Procedures Involved in Treatment of a Skin Care
Chemical Peels: It is used to manage skin problems like sun-damaged skin or acne. A Dermatologist applies a chemical peel on the skin of individual patients that helps in regenerating smooth skin.
Biopsies: This medical process is used to diagnose or treat skin disorders like cancer. Three major types of skin biopsy are shaved biopsy, excision biopsy, and punch biopsy.
Cryotherapy: This therapy is used to treat skin conditions such as warts.
Cosmetic injection: This procedure is used in cases when an individual patient is having a scar, wrinkles, and lost facial fullness. The injection is given to reduce skin problems.
Restoration or Hair removal: A specialist doctor checks a patient's medical condition. After examining the hair infection, he/she will either remove the hair or recommend hair growth medicines.
The Benefits of Consulting Skin Specialist/Dermatologist Doctors on Spirals Health
Spirals Health is one of the top online portals when it comes to offering healthcare services in India. Patients can find the best specialist doctors quickly on Spirals Health.
Our website focuses on providing the best healthcare services to patients looking for the best medical experts. Affordable pricing facility for online consultation and appointment booking help the customer make the best medical services online.
Moreover:
You can book an online appointment on Spirals Health and consult its best specialist doctors most conveniently.

People can easily find the best doctors, including Dermatologists who have decent experience and are practicing in the top-rated hospitals.

You can easily book an online appointment with specialist doctors 24*7 from our website.
To find the best Dermatologist in your area, book an online appointment, visit Spirals Health, or click on the link.