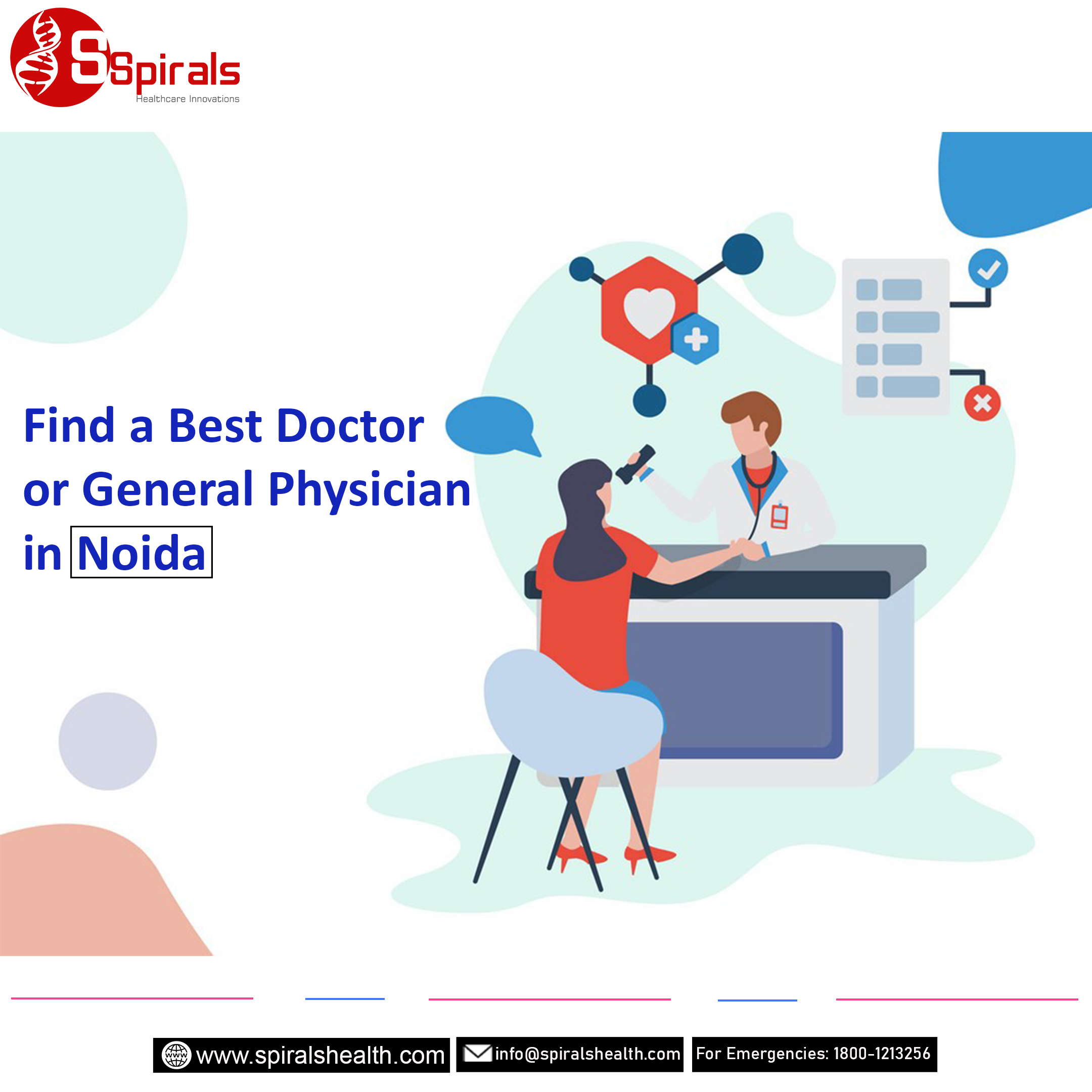 Book doctors appointment or General Physician in Noida
Welcome to Spirals Health's other health blog. Today, we have brought some crucial information on the best healthcare providers in Noida. This blog will help you book doctors appointment in noida, the best general physician in Noida. In addition to this, we'll let you know how to find doctor or a general physician in Noida through the internet. 
As you all know that Spirals Health is one of the leading online healthcare scheduling systems. We enable you to find the best doctors, specialists, general physicians, and other health care specialists from the comfort of your home.
If you are also a resident of Noida city, this information is going to help you for sure. Therefore, stay connected to book doctors appointment or a general physician in Noida. 
Who is a doctor? What does he/she do?
A doctor is someone who is certified and experienced to practice medicine in order to help restore or maintain mental and physical health. A doctor is tasked with interacting with individual patients, diagnosing health issues, and treating injury or illness. 
Doctors meet and talk with different kinds of patients to diagnose and treat their injuries or illness. You can book doctors appointment in Noida to get the advantage of these duties. 
Duties of a doctor
Listening to the patients to collect information regarding symptoms

Reading and interpreting laboratory results 

Performing diagnostics to find out the root cause of an issue

Administering treatment procedures and prescribing medicines

Referring patients to other healthcare specialists when needed

Practicing compassion, understanding and caring manners 

Working with physician assistants, EMTs, nurses, pharmacists and other healthcare experts to provide the best treatments 
What are the different types of doctors and what do they treat? 
In our country, people call them simply doctors. But most of them have extra expertise in one type of medicine. There are thousands of medical specialties and subspecialties. Here, we have listed a shortlist of different types of specialist doctors in Noida which you can book online through Spirals Health. 
Now you can find a doctor with any of the following specialties;
Immunologist or allergist
They manage immune system issues like asthma, food allergies, eczema, insect sting allergies, and some other autoimmune diseases. 
Cardiologists 
They are experts on the blood vessels and hearts. People with conditions like heart failure, high blood pressure, a heart attack, or an irregular heartbeat. 
Anaesthesiologists
Doctors in this particular branch prescribe medicines to numb your pain or to put you under during childbirth, surgery, or other procedures. 
Colon and Rectal Surgeons 
You may see them for problems with your colon, intestine, and bottom. They can treat colon cancer, inflammatory bowel disease, and hemorrhoids.  
Dermatologist 
You can book an online appointment with dermatologists for the treatment of your skin, hair, and nails issues. 
Critical Care Medicine specialists 
They care for patients who are critically injured or ill, often heading intensive care units in hospitals. You may see them in a critical health condition and even in case of an accident. 
Family Physicians 
They care for the entire family, including the elderly, children, and adult patients. Family physicians do routine checkups or screening tests to give you immunization shots and manage conditions like diabetes. You can find a general physician in Noida as well for the same purpose. 
Neurologists 
They are specialists in the nervous system, which includes the spinal cord, brain, and nerves. They treat conditions like strokes, spinal and brain tumors, epilepsy, Parkinson's condition, and Alzheimer's disease. 
Oncologists 
They are cancer specialists and do chemotherapy treatments. 
Who is a General Physician?
In medical terms, a general physician or general practitioner is a doctor who treats chronic or acute diseases and provides preventive care and health education. You may find a general physician in Noida for the treatment of any less complicated condition.
How can I book doctors appointment in noida? 
The Internet makes it easy to find a doctor or general physician and other cities. The only thing you need to do is to open the internet and search for Spirals Health. Now, you can see our home page and a search bar on the top of the page.