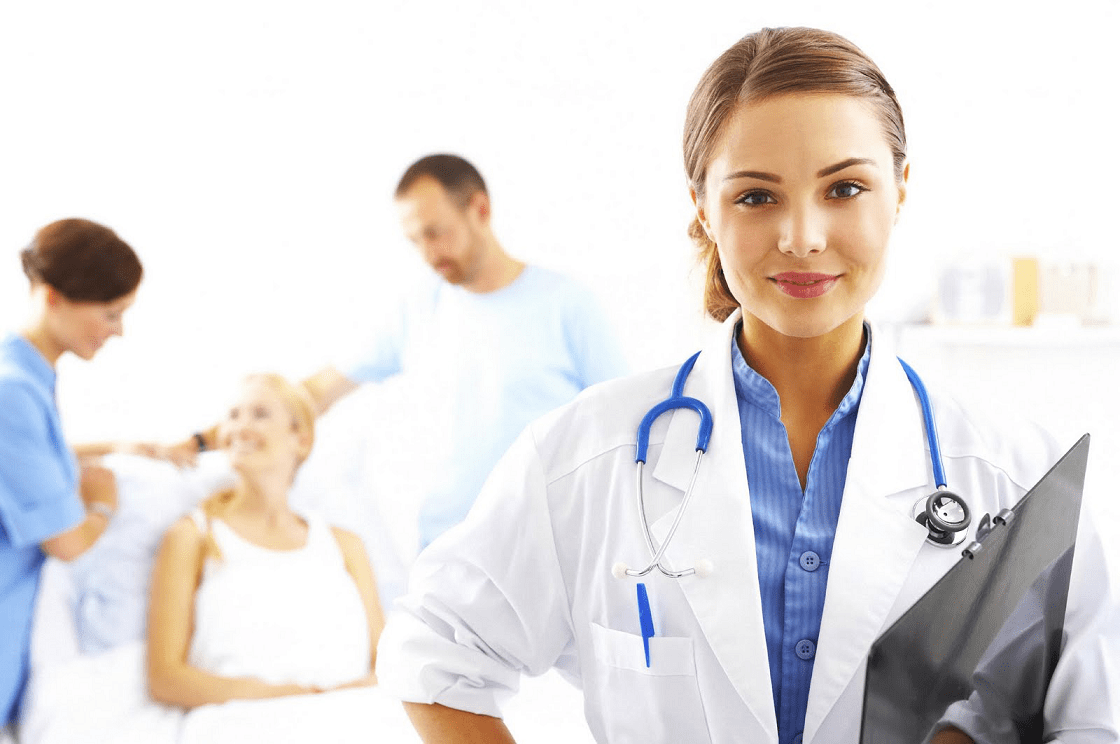 Best Physiotherapist in Noida & Ghaziabad
Are you searching for relevant information about physiotherapy and its proper treatment? If yes, then stay connected with Spirals Health. Here, at Spirals health, we help our visitors by providing the appropriate information about health issues and management like physiotherapy and allow them to connect with the best physiotherapist in Noida and Ghaziabad.
What is Physiotherapy?
It may be a very common question for people who have never visited a physiotherapist. Physiotherapy encompasses rehabilitation, health promotion, and injury prevention. The profession utilizes a holistic approach to treatment, looking at the individual patient's lifestyle, and engaging them in their treatment.
Physiotherapy Definition
It can be defined as a treatment method that focuses on the science of movement and helps patients to restore and maximize their physical strength, motion, function, and overall well-being by addressing the underlying physical issues.
What is a physiotherapist's expertise?
Physiotherapists are very experts in the science of movement. They study about such type of science and learn how to determine an injury's root cause.
What problems do physiotherapists treat?
Physiotherapists are experts in movement science, and they focus on both rehabilitation and prevention. Treatment can be for problems caused by diseases or disability and injury. Here we have mentioned some examples:
The pain of back and neck caused by problems in the skeleton and muscles

Issues in your joints, bones, ligaments, and muscles such as arthritis and the after-effects of amputation

Disability as a result of heart problems

Lung problems such as asthma

Pelvic issues, including bowel and bladder problems related to childbirth

Swelling, fatigue, pain, stiffness, and loss of muscle strength such as during cancer treatment

Loss of mobility and sensation because of trauma to the spine or brain, or due to diseases like Parkinson's disease and multiple sclerosis, etc
Here, we have mentioned some of the top-rated and well-educated physiotherapists in Noida Uttar Pradesh. You may visit any of the following to get the best physiotherapy in your location.
Dr. Rahul Tyagi
Dr. Rahul Tyagi is an experienced, top-rated, and dynamic Physiotherapist in Noida. Currently, he is practicing and helping patients in Greater Noida.
Mr. Tyagi has expertise in spine and pain management.
Dr. M.Z. Khan
Dr. Khan is a very popular, experienced, and passionate physiotherapy specialist in Noida. He is currently giving his services and helping patients in Surajpur, Greater Noida, and Uttar Pradesh.
Mr. M.Z. Khan has more than four years of experience as a physiotherapist.
Dr. Utkarsh Goel
He is an experienced, well-educated, and passionate physiotherapist in Ghaziabad. Mr. Goel is practicing and helping patients for the last nine years in Ghaziabad Uttar Pradesh.
Dr. Utkarsh has expertise in Neuro Muscular Physiotherapist Geriatric Physiotherapist.
Shop Number G 45, Panchsheel Square Mall, Landmark, Near CNG Pump, Ghaziabad.
Dr. Shailendra Kumar
He is a passionate, dynamic, and experienced physiotherapy specialist in Ghaziabad. He is practicing and treating people in Hapur Chungi, B-Block, Shastri Nagar, Ghaziabad, Uttar Pradesh.
He has experience of more than Eleven years.
Mr. Kumar is an occupational therapist in Ghaziabad and is working in this field since e last 11 years. He practices at Divya Neuro Rehabilitation center in Shastri Nagar Ghaziabad. Mr. Kumar completed his Bachelor of Occupational Therapy (BOT) from Santosh Medical College, Ghaziabad, in 2008.
When should I see a physiotherapy specialist?
Think about getting physiotherapy and meeting a physiotherapist if you have chronic pain or injury that affects how you function daily. A healthcare provider may refer you to physiotherapy after an event like a heart attack or stroke, or after a surgery inc a hip replacement.
If you have health insurance and you want to use it to cover the cost of physiotherapy, remember to visit your insurance company and ask them if a physiotherapist is covered or not. If not, you will not be able to take advantage of the insurance and will need to pay the full cost of treatment.
How will a Physiotherapist help a stroke patient?
When an individual patient suffers from a stroke, he may suffer from neurological deficits ranging from paralysis to loss of sensation in the extremities. Physiotherapy helps build up strength and prevent wasting away of the muscles.
The physiotherapy targets are to maximize the individual patient's functionality, reduce impairments, and prevent complications. Stretching and strength training are essential in a post-stroke patient. Every stroke is different; thus, there is a need for evidence-based interventions for the individual patient, nothing down the response to each therapy type. While some people may do well in hydrotherapy, and some others prefer machine exercises. Movements are a mainstay of the therapy, teaching people to practice the activities several times a day.