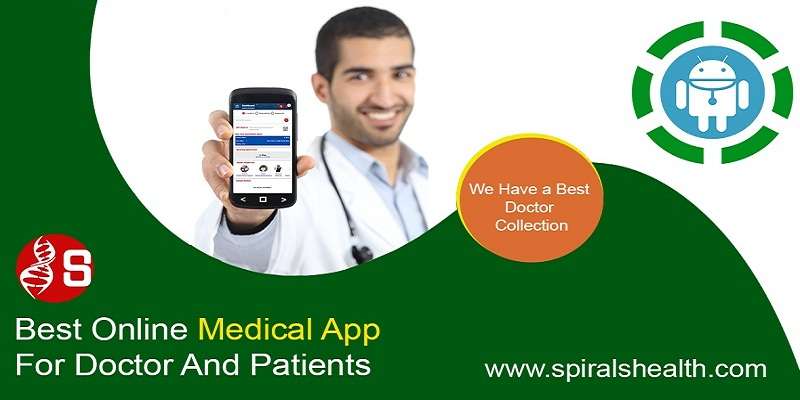 Best Online Medical APP for Doctors
Finding Best Online Medical Apps for Doctors and Patients
We are living in a period where our problems are resolved with quick assistance. Let that be our medical services that have emerged from a mainstream manner of paying a visit to a doctor's clinic to connecting doctors digitally. Many engineers have developed certain online medical apps for doctors who have associated themselves with the digital platform of providing medical assistance online. This has brought many medical professionals together on one single platform where they can do well with other pioneers and deliver their expertise despite any geographical restrictions.
Online medical apps for doctors acts as a bridge that fills the gap between doctors and patients, where patients can easily connect to them wherever they are, book appointments and ask for assistance online. Doctors can create their verified accounts online and get in touch with an infinite number of patients at one time. In fact, patients need not rush somewhere for the second opinion rather they can simply search for their desired doctor and contact them with all their essentials.
The easy interface of the application has enabled everyone to use it and get 100% benefit out of it. It seems easy as you order your food.  A complete profile of your doctor mentioned on the portal can help you know them better before the diagnosis. You can also visit www.spiralshealth.com or download Spirals Health, an online medical app for doctors where you can quickly get access to your nearby doctors and book your appointment in one go. For example if you want to book an appointment with Dr. J P Singh (Best Dentist in Meerut) then you will easily type the doctor name in search bar and book doctor appointment online. Dr. J P Singh is an experienced, passionate and dynamic dentist (Dental Surgeon). He is practicing and helping patient in Baghpat Road, Meerut. Seek medical opinions from all around the world and surround yourself with the latest healthcare techniques to tackle your aid.
Needless, all your online activities are deprived of any fraud or cyber attack that can cost you more than any doctor's fees. Many healthcare portals say Spirals Health is designed with authentic privacy protection and virus free automated technology that enhances your healthcare experiences without risking anything. Finding and book doctor appointment online is convenient for all age groups and save your time from regular medical hassles.
Also read this blog General Physician in Noida