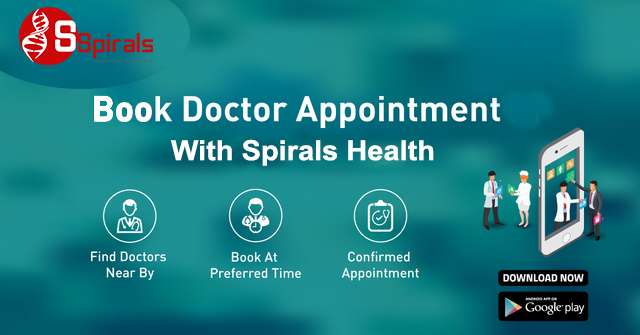 Best Doctors in Noida - Book Doctor Appointment Online with Spirals
Best Doctors in Noida
Remember that unbearably bad weekend that went onto something you had accepted to get finished by the Saturday morning itself. Yes, the doctor's appointment took long enough to fall into your way and your whole day passed while you stood in a queue trying your luck possibly to fetch a number that shall be convenient for your regular check-up, but it didn't help. That has not just happened to you but many, that too in such an age of digital dynamics. You might have heard by many or read somewhere to Book Doctor Appointment Online but still have preferred to choose a practical path, like literally, my friend nothing can beat your firmness there. But this piece might change your mind. Booking a doctor's appointment online may not seem authentic sometimes. Nonetheless, humans generate their trust more through their experiences and going by an offline appointment they make sure that the doctor they had desired to meet is present. But making appointments offline not necessarily result in quick actions. Well, probably they end up spending hours on nothing. We are living in an age where our desires or necessities are swiftly yet successfully accomplished then why not derive benefit out of it. You can now easily go through certain online portals where you can easily book online appointment with Best Doctors in Noida, Delhi, Greater Noida, Ghaziabad, Gurgaon, Faridabad residents have easily acclaimed this benefit. Many residents have emerged as an epitome in this medical revolution who proceed to book doctor appointment online in Noida. Using an online platform can help you connect to your nearest doctor within a few minutes. To book doctor online one can wisely select to a variety of filters and sort by their needs preferably. If you searching for best General Physician in Noida then Spirals's attractive and interactive interface can help any age group to book a doctor's appointment online by themselves.
To Book Doctor Appointment Online does not necessarily require every procedure to be performed online. Spirals help all to find Best Doctors in Noida. Doctors who have registered themselves provide handful brief of their contact details so that you can connect to them anywhere even if the internet connection in that area does not support.
Spirals Health is a web based online software. You can simply Book Doctor Appointment Online at your convenient date and time.  We have facilitated our services in Noida region where you can book doctor appointment online with Best Doctors in Noida and free yourselves from the OPD rush.
Also read IVF and Infertility Treatment-Find Best IVF Doctors in Ghaziabad https://www.spiralshealth.com/blog-IVF-and-Infertility-Treatment-Find-Best-IVF-Doctors-in-Ghaziabad-90/