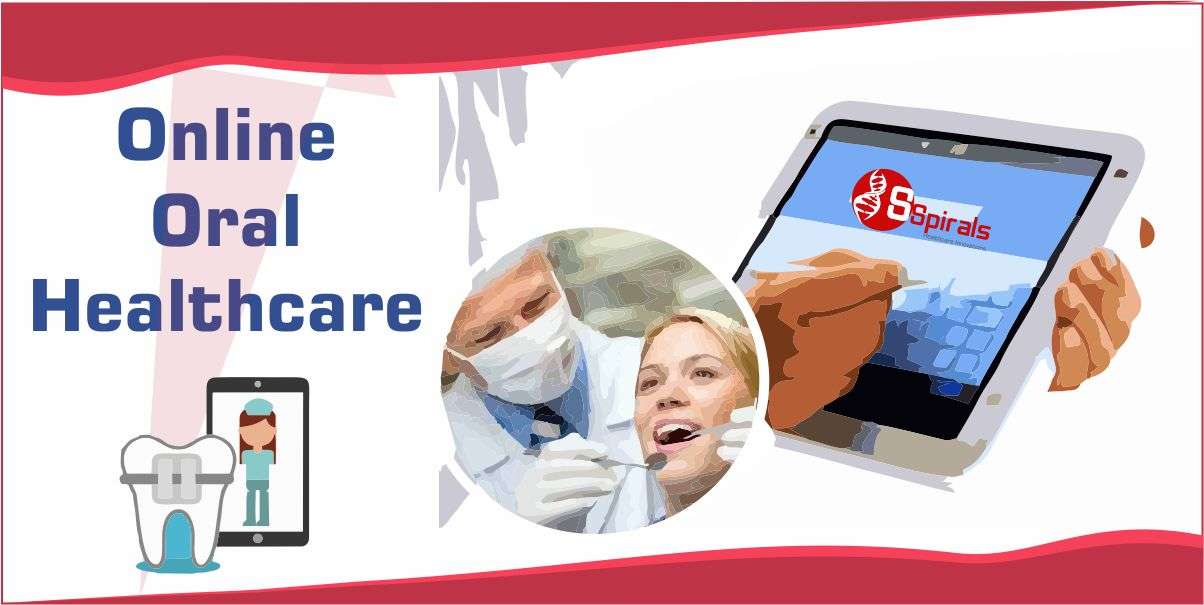 Best Dentist in Noida For All Your Dental Needs
Best Dentist in Noida - The Next Gen Online Oral Healthcare
Are you worried about to find the Best Dentist in Noida or in Delhi NCR? In this contemporary world, we deal with several problems including health in our day to day lives. Our oral health also is at stake of getting dominated with today's current lifestyle. Although we are witnessing advancement in the medical science that has created many revolutionary instances in delivering quick medical assistance to millions but more or less we still lack behind in experimenting every domain of medical conveniences.
Spirals Health is a one stop destination to help you manage all your health related issues. It is a a one-stop doctors and patient portal to help you find best doctors in your city and manage your health needs. You can find Best Doctors in Delhi, Best Dentist in Noida, Dentist Near Me General Physician in Noida, Best Doctors in Meerut and Book Doctor Appointment Online. According to a survey, the old generation experiences major dental problems as compared to the current ones. This clearly indicates that due to lack of technology and quick assistance, the senior population had to undergo many problems which in the ultra-modern world can be assessed in a few minutes. They have emerged from an era when oral health education was not widely available; as a result, they had to deal with common dental problems from the very beginning. These people when addressed have reported with many dental issues and have also confessed dissatisfaction from their current oral condition.
10 tips to keep your teeth healthy and prevent any dental diseases by Best Dentist in Noida.
Brush your teeth twice a day. (For pediatric Consult your dentist about recommendation of toothpaste for children)

Use a soft tooth brush. A hard tooth brush does not help in better cleaning as may be thought.

Correct brushing technique is the most important factor in ensuring the effectiveness of tooth-brushing. Use correct brushing technique as recommended by your dentist.

Use Dental Floss. No Matter What technique you use, a tooth brush cannot reach in between your teeth. You need to use a dental floss to be able to clean those areas.

Diet and food Habits. Avoid sticky foods, Avoid snacking in between meals. Always rinse your mouth thoroughly after eating anything. A sugar free chewing gum helps in preventing decay by removing food particles stuck onto the teeth and stimulating saliva secretion.

Regular Checkup: Visit your dentist regularly. This statement can never be over-emphasized. Most dental diseases are absolutely painless to begin with, they will silently keep on growing and they will show some symptoms only when they have reached an advanced stage. That's often too late.

Ask your dentist about preventive procedures. Ask your dentist to educate you about prevention.

Regular scaling and polishing: Scaling and polishing is a method to remove any calculus and plaque that may have deposited on the teeth over a period of time. Scaling is generally recommended every six months or earlier depending upon your dental conditions. Scaling helps to prevent gum diseases and cavities. It also prevents bad breath and maintains freshness.

Fluoride treatment: Topical fluoride treatment can be administered by the dentist to make the teeth more resistant to decay. It is a totally painless non invasive procedure and can be done in the form of gels, pastes, or varnishes.

Pit and fissure sealants: Although they are useful in adults as well but especially useful for children. They are one of the best means to prevent cavities in molars. Know more about it here.

 

When your dentist gets any sign of decay, get it treated at the earliest. Early treatment is cheaper, effective, durable, and less invasive and prevents the need of extensive dentistry at later stages.
Nowadays it has become easier to attain oral treatments by consulting your dentists nearby. With the help of a space-age technology commonly known as the Internet, one can simply search for the Dentist Near Me, Best Doctors in Noida or in Delhi NCR online and can connect to them on their fingertips. If you are searching for the Dentist Near Me or Best Dentist in Noida then you can simply visit our Spirals website where you can get access to thousands of nearby dentists. Spirals Health is an integrated healthcare hub of doctors from various channels and patients where one can get assistance from the other. It is an online platform that deals with your regular day to day medical hassle and reports it immediately with quick assistance.
Many dentists have registered themselves on online medical platforms to get connected to their patients in no time. Similarly, for the people of Delhi/NCR who are searching for the Dentist Near Me or Best Dentist in Noida can simply visit Spirals and choose from the best available options. Dentists who have registered themselves on this online platform also share their personal blogs including tips and techniques for better oral hygiene. Readers can gain an abundance of oral healthcare knowledge from their feed. We believe that most dental diseases can be easily prevented with proper home and professional. Visit Spirals to Book Doctor Appointment Online with best dental surgeon in your city for consultation.
Find Doctors Near Me