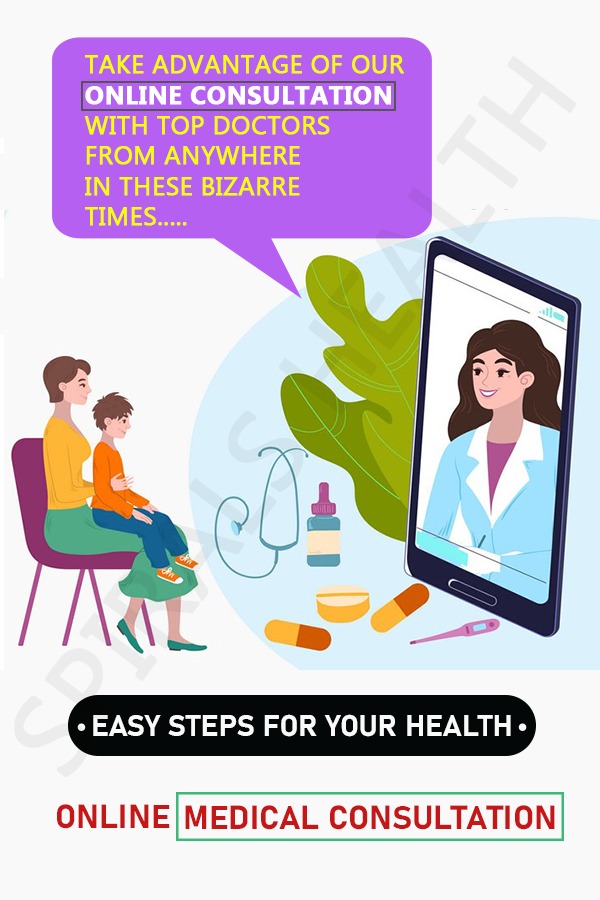 8 Benefits of Online Doctor Consultation for Senior Citizens
Online Doctor Consultation in Ghaziabad or book doctor appointments in Ghaziabad has brought a huge transformation in health care for senior citizens. Online Doctor Consultation service allows senior citizens to reach a doctor without visiting the clinic. Efficient, convenient, and affordable, older adults can now get the best medical care at the click of a mouse in the comfort of their own homes.
Just like any other doctor you visit, online doctors are extremely qualified and knowledgeable. They provide primary and urgent care assistance – no matter where you are.  According to studies, nearly 80% of diagnoses can be made by asking the right questions. Hence, it's not necessary for a doctor to be in the same room with you to know what's wrong and prescribe the medication.
What's more? Online Doctor Consultation is a boon for senior citizens, as they are the ones who need medical attention the most. This service offers numerous benefits. It has become a viable alternative for those seniors who need urgent care.
Here, in this section, let's take a look at some of the benefits Online Doctor Consultation offers to senior citizens.
Immediate Medical Attention
Online consultation ensures prompt medical attention in a trusted and convenient manner. When you consult a doctor online or book a doctor's appointment in Ghaziabad you don't have to wait long hours in a room or go to the emergency room just to get a prescription. Just fix up the date and time, and a health specialist will readily attend to you through a voice call, video call, or an online chat.
Easy Online Access to Medical History
The best part about online consultation is that you can access your medical test reports, anytime you want.
No Limitation of Location
There is no location boundary limitation to the online consultation service. You can consult your regular physician or doctor irrespective of his or your location. This service is very helpful for those who require immediate or periodic evaluations by a physician or nurse.
24/7 Availability
Most online doctor consultation services are available 24/7. You can contact your doctor immediately when you start feeling unwell. This option is great for those elders who are diagnosed with chronic diseases. It saves time and avoids the risk of unwanted health issues. Moreover, it eliminates the need for frequent travel, making it easier for older citizens to have quick treatment in the comfort of their homes.
Affordability
With all the services provided under one roof including online consultation, diagnostics, and prescription of medication - this option proves to be affordable and cost-effective to everyone. It also proves to be a feasible, low-cost option for those who do not have health insurance plans.
Easy Payment Routes
Most Online Consultation services accept payments online through debit, credit, and net banking facilities. Since the payment methods are secure and safe; citizens are comfortable and confident with the payment options provided.
Easier to Take a Second Medical Opinion
With an online consultation, taking a second medical opinion would be very easy and quick. It saves traveling time and proves to be beneficial when an elderly person faces a serious medical condition.
Peace of Mind and Security
Online doctor consultation offers convenience and security for seniors who live alone. If a caretaker needs to enquire about a certain health issue with their doctor, they can do so by simply sending a message through an online portal. It makes communication easier, bringing both the caretaker and patient more peace of mind and comfort.
Online consultation eliminates the constraints that have traditionally stood in the way of obtaining medical care and healthcare field advice. Given the numerous benefits the Online Doctor Consultations offer, senior citizens should explore this option, whether for an urgent visit or a long-term primary care relationship.
Looking for a great deal on Online Doctor Consultation? Click here to book a doctor appointment in Noida extension.
The Future of Online Doctor Consultation
According to experts, a growing population has contributed to the growth of this field. Moreover, the rising demand for smart devices such as smartphones, tablets, and laptops, are expected to drive the Online Doctor Consultation market further.
At the moment, online doctor consultation is paving the way for more timely and efficient treatment in many clinical areas across the globe. Today, certified doctors and physicians are registering themselves on various online healthcare service platforms since it is convenient for them to reach their patients faster as well.
In short, this is a great option for everyone. With this facility, senior citizens can now enjoy more quality time with their family and friends, instead of spending numerous hours at a health care center. It eventually helps elders live a happy stress-free life.
Five crore Indians accessed healthcare online in the last 3 months
●      Online doctor consultations increased 500% since March with five crore Indians accessing healthcare online in the last three months amid the covid-19 pandemic, according to a report by e-health service platform.
●      Telemedicine or accessing healthcare either via call, video, or chat has helped patients connect with doctors, as people perceive it safer than visiting outpatient departments (OPDs).
●      It is found that 80% of all telemedicine users were first-time consumers, and 44% of the teleconsultation were from non-metro cities. In-person doctor visits dropped by 67% and Indians consulted their doctors twice a month using telemedicine.
●      The health ministry had urged people to take advantage of telemedicine services during the lockdown. Since then, usage of online consultation apps and medicine delivery services has been on the rise.
●      The last two months have encouraged people above 60 to use the platform and consult a certified medical practitioner rather than resorting to self-medication. Want to consult with a doctor, click here to book doctor appointment in Noida extension.
●      Not surprisingly, covid-19 remained India's topmost concern as related queries grew 200% with 50% of all consultations accounting for coronavirus-related symptoms.
●      Telemedicine is steadily increasing not only across metro cities but in Tier-II and Tier-III cities including Hoshiarpur, Karnal, and Durgapur.