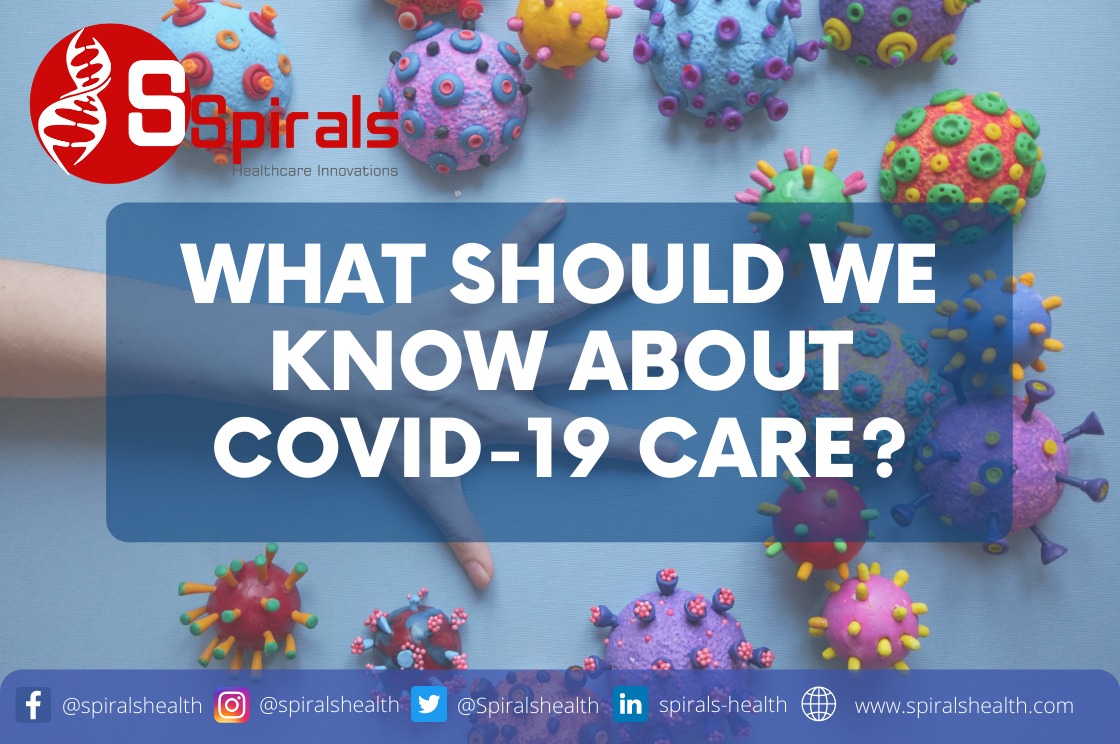 What should we know about Covid-19 care?
Pandemic like corona virus continues to grow all around the world. It is our responsibility to protect ourselves and our loved ones and looked after their health and you can also book doctor appointment online in Greater Noida if you are feeling sick. To ensure our safety and health, there are some items that can help us to prevent from contracting the covid disease and these items also can help to ease the treatment if one becomes sick. These items are as following-
Face mask

Hand sanitizer

Surface disinfectants

Pulse oximeters

Oxygen concentrators

Digital thermometer
Face mask
The simplest and main method of virus protection is to wear a mask whenever you go outside or between people. The main purpose of wearing a mask is to stop the spreading of covid virus that come out whenever we talk, breath, sneeze, or cough from reaching to one person from another. Masks not only stop the germs from escaping into the surroundings but also protect us from the outside germs from entering in our body. Corona virus is changing from day to day and due to the mutating strains of corona, doctors are suggesting wearing double mask to decrease the chances of spreading virus. Wearing mask has been proved one of the most effective methods to prevent corona virus. So it is necessary that you should wear mask whenever you go outside. In some place you will have to pay fine for roaming without a mask.
Hand sanitizer
Cheaply and easily available hand sanitizers are a must have items to protect ourselves from corona virus. Corona virus can enter in our body through mouth or nose. Even if a mask can stop direct contact of virus with our mouth and nose but if the virus is available on the surface of our mouth it is very risky to touch the face or eat food with the infected hands. You should sanitize your hand in this situation, it is the easiest way to prevent from corona virus.
Sanitizers are made from pure alcohol that can leave the virus ineffective and kill it. You should avoid touching your face and nose without using sanitizer. You also should be careful after using the sanitizer because it can be harmful when we ingest it or it can get into your eyes. You avoid going near the flame after sanitizing your hand.
Surface disinfectants
Like hand sanitizer, surface disinfectants are also useful to prevent corona. Corona virus can stay on many things for hours, it is very important keep clean these surface and our house. You can not always avoid touching many things of daily use so you should keep it clean. For example, if you drive your car daily to work, you should disinfect the part of car that you touch.
Pulse oximeters
A pulse oximeter is a medical tool that is used to test a person's oxygen level. First thing that covid disease do is to affect our lungs. Lung problems can lead to the decrease blood oxygen level in our body. Observing the blood oxygen level is the best technique to know whether the patient's condition is going good or bad. Normal oxygen level is 95 to 99. If patient's oxygen level is below than 95 then he or she can starts to showing the breathing problem.
Oxygen concentrators
For the patients who are facing trouble breathing due to corona are advisable to buy oxygen concentrators so that you can treat yourself with the advice of doctors without going to the hospital. Oxygen concentrators can be used by the patients whose oxygen level is between 85 to95 percent, if oxygen is below 85 then they will need professional medical attention.
Thermometer
Fever is one of the most common symptoms of Corona disease. You should check the body temperature regularly if you are showing any corona symptoms. It can help your doctor with the treatment of covid-19. Every person should have his or her personal thermometer. Thermometers are available at every sore and as well as online easily.
In this time if you need a doctor consultation, you can book doctor appointment online in delhi through our website spirals health.