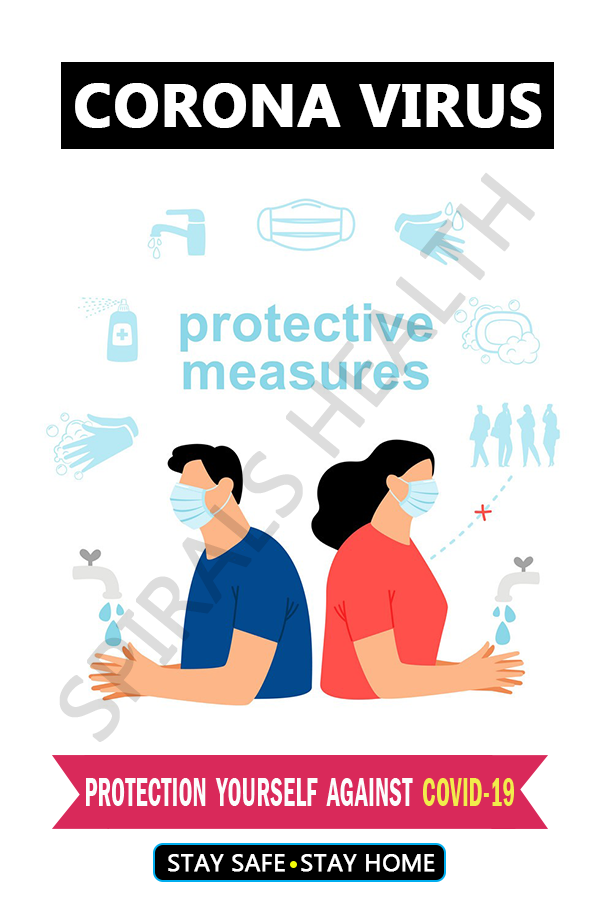 Protect Yourself and Others from COVID-19
Stay aware of the information on the Corona Virus disease outbreak, available on Spirals Health and through other local and national public health authorities. Stop going outside if possible and do not organize or join a party or public gathering show to break the chain of COVID-19. Book doctor's appointment online in your area including Delhi, instead of waiting in long queues outside the hospitals.
Most developed and underdeveloped countries around the world have seen cases of such disease and many are experiencing outbreaks. Authorities in the United States and some other countries have succeeded in slowing their outbreak; however, in India, it continuously rising.
Precautions to reduce the risks of infection
Regularly clean your hands with an alcohol-based hand sanitizer or wash them with soap and water. Using alcohol an alcohol-based hand sanitizer or washing your hands with soap and water kills viruses that may be on your hands.

Maintain at least 3 feet (1 meter) distance from others. When a patient with COVID-19 coughs, speaks or sneezes he sprays small liquid droplets from his nose or mouth which may contain viruses. If you are too close with the patients, the virus can infect you. If you are also experiencing any symptoms of such disease; inform the health authorities as soon as possible. In case you have any other health problems; book a doctor's appointment online with Spirals Health in different cities of the country including the capital city Delhi.
You may also use the online healthcare scheduling websites like Spirals Health to find the best doctors in your resident city such as Gaur City or Noida.
Avoid going to crowded places including the markets and hospitals. When you go to such types of places, you are more likely to infect with COVID-19. You can search and find the best doctors in India online and consult your problem from Gaur City or any other city of the country.

Wearing a fabric mask is a good way to avoid the spread of coronavirus if there is widespread community transmission. Masks play a significant role against the COVID-19.

If you have a fever, difficulty in breathing and cough, seek immediate medical attention, but call by telephone in advance. You can also, book your doctor appointment online in other cities of the country like Delhi to get an especial treatment for your condition.

Keep up to date on the relevant information from authorized sources including WHO or your local health authorities.
To find the best doctors in Gaur city or;
Book doctor appointment online in Delhi
Safe use of alcohol-based hand sanitizers
To protect yourself and your relatives against coronavirus, clean your hands from time to time. Wash your hands with water and soap, and use alcohol-based hand rub.
Keep hand sanitizers (alcohol-based) out of children's reach. Teach your children how to use a hand sanitizer. Do not drink it.

Use it a sanitizer its minimum quantity. There is no need to waste a large amount of the product.

These kinds of products contain alcohol than can be flammable. Do not use an alcohol-based hand sanitizer before handling fire or cooking.

Avoid touching your mouth, nose, and eyes immediately after using sanitizers, as they can cause irritation.

Washing your hands with other soaps and water is also effective against COVID-19.
Keep visiting Spirals Health to know more about the latest information on COVID-19.