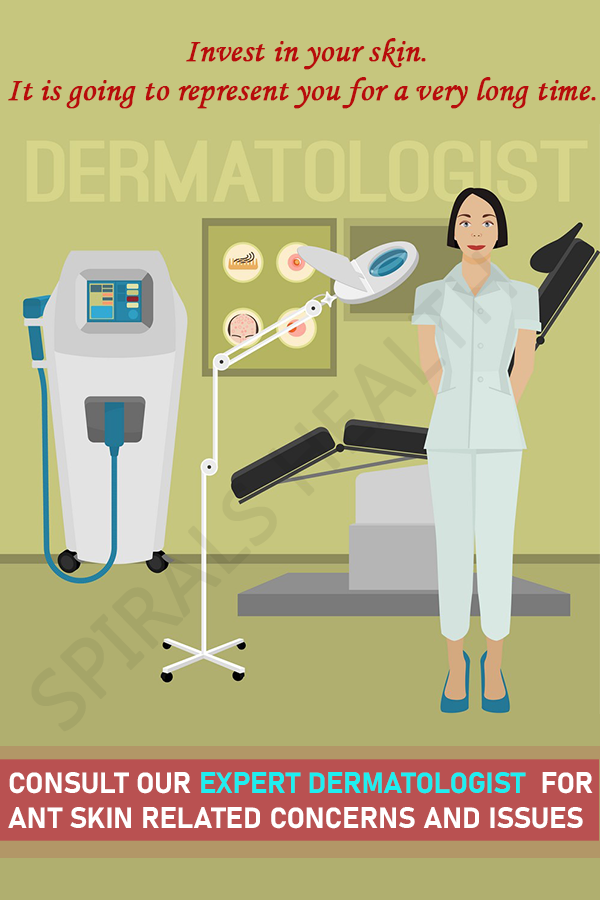 Meet with the Best Dermatologists in Greater Kailash
Air pollution has become a widespread problem in places like Delhi NCR and Greater Kailash. It has affected millions of countrymen. Air pollution affects not only our internal body but also the external skin and produces several skin-related diseases. If you also have skin diseases or suffer from severe skin disease, you must see a dermatologist. If you don't know more about the skin diseases/dermatology or want to find the best Dermatologist in Greater Kailash, keep reading. 
Several online healthcare scheduling websites are claiming to connect people with the best medical experts within seconds. Spirals Health is one of them. We enable people to find the best doctor in their area or city, including the Noida, Greater Noida, Greater Kailash, Delhi, and other cities. We also help people book doctor appointments online in cities like Delhi, Ghaziabad, Noida, etc. 
Who is a Dermatologist? 
A dermatologist is a health expert who specializes in conditions involving hair, skin, and nails. A dermatology expert can identify and treat more than three thousand human conditions. These conditions include psoriasis, eczema, and skin cancer, among many others. Not only for adults and for your child's care; you can also find the best dermatology doctor in Noida. 
The skin is an excellent part of our body and the first line of defense against disease. It protects our other organs, warms us up, cools us down, and sends messages about how healthy we are inside. Dermatologists are expert doctors and skin surgeons with unique skills and experience to provide our external skin's best care. 
Dr. Vijay Kumar is a high-rated and one of the best Dermatologists in Greater Kailash. Patients with skin, hair, or nail problems can book doctor appointments online in Delhi or contact him through Spirals Health. 
Common reasons to see a Dermatologist 
If you are experiencing any of the following skin problems, meet with a skin specialist, and take proper treatment. You may find the best doctor in Noida and book a doctor's appointment online from anywhere in Delhi with Spirals Health. 
When do you need to see a skin, nail, or hair specialist? 
Wrinkles and blemishes are widespread skin problems. But several conditions can seriously affect the skin. Some of them can produce severe consequences and interfere in individual patient's everyday life. Itching, redness, rashes, pain, and pus are all signs you need to see a skin expert. Regular checkups and treatments for skin cancer can save your life. 
Acne 
It is the most common skin problem in India. Acne causes various blemishes on the face. They include blackheads, whiteheads, deep cysts, and pimples. They often form because of the extra release of sebum by our skin. This skin problem is common among teenagers, but you can experience it at any age. It is not a life-hurting condition, but it cannot be very pleasant. Without taking proper treatment, acne can leave permanent scars on your skin. Visit Spirals Health to find the best doctor online to treat such skin problems. 
Skin Cancer 
It is the most common type of cancer. Skin cancer is also the easiest cancer to treat if diagnosed early. The most dangerous and life-threatening type of cancer is melanoma. Its signs can include skin growths that change shape, size, color, texture, or thickness. Melanoma's significant warning sign is an irregular growth that is wider than a pencil eraser. 
Hair Loss 
Many people are affected by this kind of problem all over the country. However, thinning or patches hair could be signs of a problem. Stress, pregnancy, and other health issues can lead to hair loss. It also can be an inherited condition. To find out the real reason behind the hair loss, dermatologists may do blood tests.